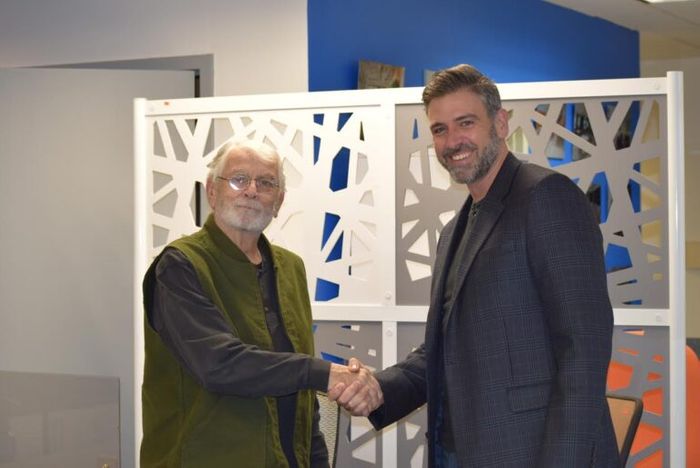 History
Owner and CEO Jeff Sumner founded Sumner Furniture and Design in 2013. While working as a financial advisor, he realized he didn't want to be locked behind a desk. Jeff wanted something more creative, so he started his own business for new and pre-owned furniture, as well as furniture installations, delivery, design, and more. Now he has been selling furniture nonstop in the DMV area.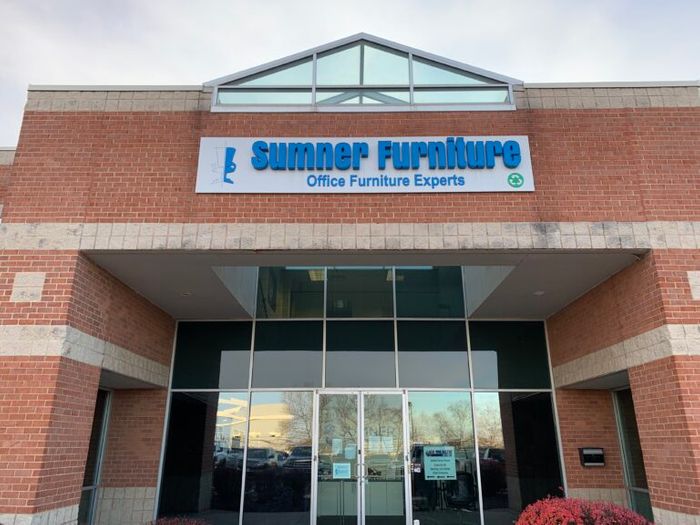 Jeff built his own business from the ground up, and has in turn built Sumner Furniture and Design to where it is today. With a 10,000 foot showroom and 14,000 ft warehouse, clients can walk in to easily choose from a vast selection of hundreds of chairs and desks. The variety of his inventory guarantees something for everyone, no matter the business, space, or vision. By mixing new and used furniture, Sumner helps meet budgets and assists clients every step of the way. Stop by our showroom and warehouse in Sterling, Virginia for a free consultation and to see what makes Sumner Furniture and Design the best choice.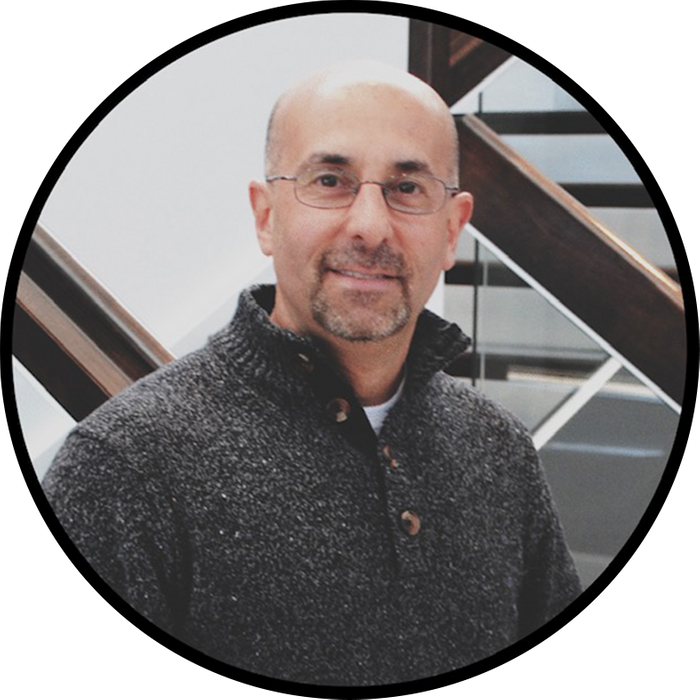 Eric Lewine, Business Development Manager
Business development and management professional who utilizes his over 30 years of furniture experience in both the business to business and direct selling markets providing strategic design and purchasing support. Bachelor of Science degree in business and graphics as well as an Associate degree in Advertising/Marketing. A certified facilitator and sales educator with LMI (Leadership Management Institute) who is a runner/cyclist, reads fiction novels, and is a sports enthusiast.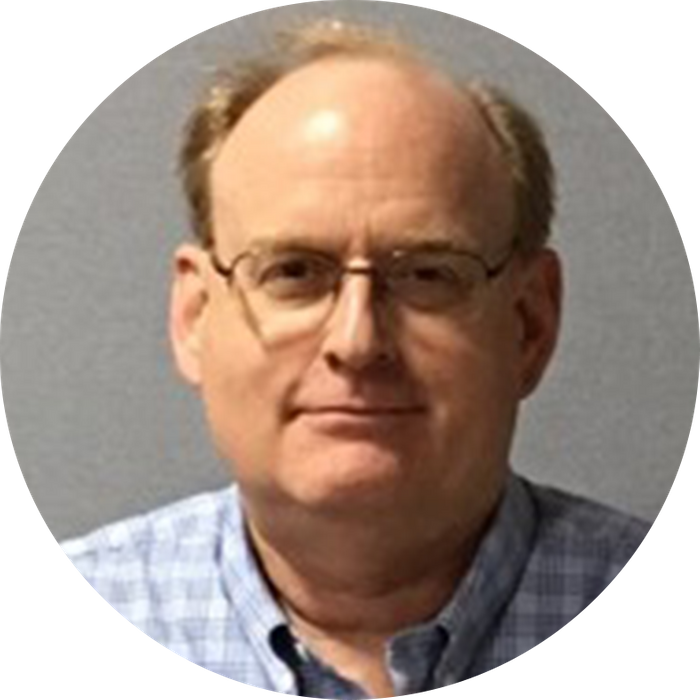 John Morris, Senior Furniture Specialist
I've been in the Office Furniture Industry for about 30 years. That experience allows me to have industry contacts and experience with a lot of different manufacturers and suppliers so I can find the right combination of products to meet any budget and/or style requirements. In addition, I have some space planning experience for those clients that need a little more visual reassurance that what they want to achieve is realistic for the space they have. On a personal level, I'm a native Northern Virginian and as such support and root for all the local sports teams. And as a UVA graduate I enjoy rooting for the Wahoo's whenever possible.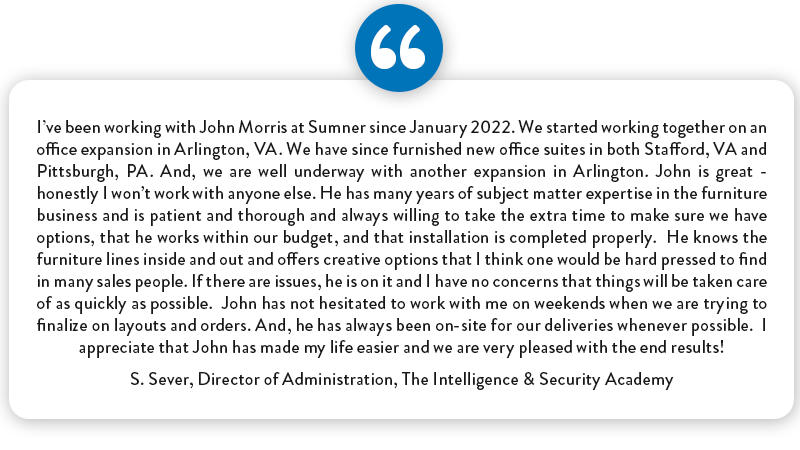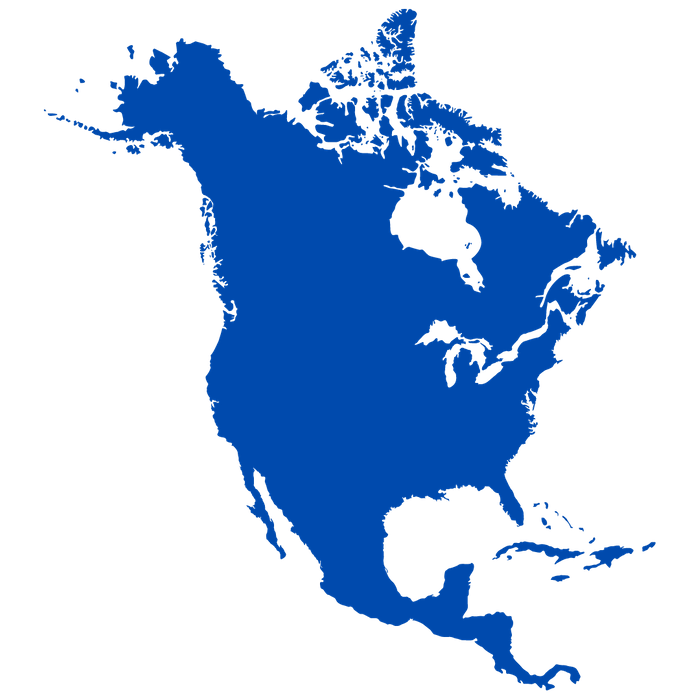 Serving the USA & Canada
Sumner Furniture & Design is proud to offer our services throughout the United States and Canada. Our team has the expertise and knowledge to create a stunning and cost-effective workspace.
Our team can help with all aspects of your project from start to finish. When it comes to providing comprehensive white-glove service in the furniture industry nobody does it better than Sumner Furniture & Design.
Areas We Service
Alabama
Alaska
Arizona
Arkansas
California
Colorado
Connecticut
Delaware
Florida
Georgia
Hawaii
Idaho
Illinois
Indiana
Iowa
Kansas
Kentucky
Louisiana
Maine
Maryland
Massachusetts
Michigan
Minnesota
Missouri
Mississippi
Montana
Nebraska
Nevada
New Hampshire
New Jersey
New Mexico
New York
North Carolina
North Dakota
Ohio
Oklahoma
Oregon
Pennsylvania
Rhode Island
South Carolina
South Dakota
Tennessee
Texas
Utah
Virginia
Washington, DC
Washington
West Virginia
Wisconsin
Wyoming
Canada