What We Offer
Sumner Furniture and Design is the premier office furniture store in northern Virginia, DC, and Maryland, and we offer a vast selection of pre-owned office furniture for purchase or rental. Our team of expert furniture liquidators understands you want the most value for your money, and pre-owned furniture is an excellent choice for any client on a small office furniture budget. Buying new furniture for a business startup or redesigning a workspace can be expensive. You don't have to worry about spending a fortune on office furniture with our variety of affordable pre-owned desks, chairs, and cubicles.
Sumner is committed to protecting our planet. By reusing existing office furniture and selling it at a steep discount, Sumner is creating a positive and sustainable impact on our planet.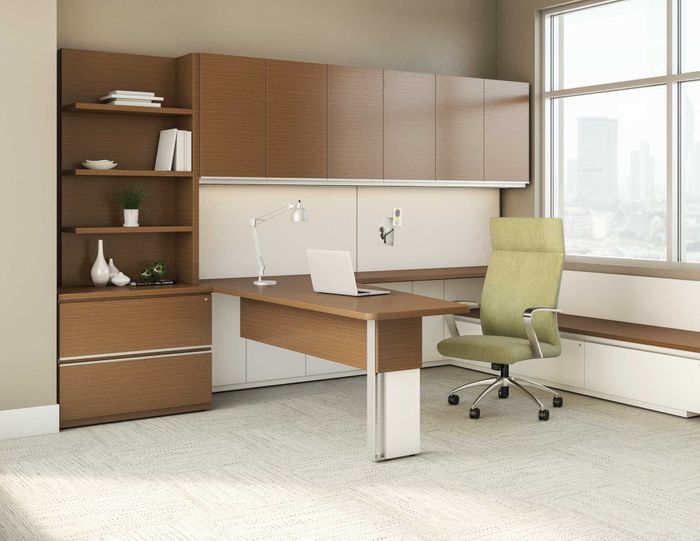 Desks
Desks are the most essential piece of furniture in any office, so why not save money and protect the planet while purchasing quality workspaces for your employees? Our pre-owned desks are available in multiple styles and constructed with top-quality materials. If you're looking for extra desk storage or collaborative spaces, larger desks like our executive line are wonderful choices. If you're confined to a limited space, compact desks are the ideal option. Sumner Furniture and Design helps you purchase or rent pre-owned desks for your home office, workplace, or reception areas.
We understand it's important to choose a desk that best represents your workspace vision. With both traditional and modern desk design options, Sumner Furniture and Design has all the choices you could want. Sumner carries desks in a range of colors, materials, and designs, and we can also deliver and install your pre-owned desk in an efficient and timely manner. Get in touch with our specialists for quality used desks to purchase or rent in the Virginia, DC, or Maryland area.
Chairs
Sumner Furniture and Design has used office furniture, including chairs, for every industry, such as restaurants, hotels, and medical offices. We ensure our variety of modern, classic, and rustic pre-owned chairs are robust and sturdy, so they can withstand frequent moving and handling. In addition to practicality and functionality, our pre-owned chairs come in dozens of sizes, designs, and finishes. Coordinate the look of your chairs with your other pre-owned furniture to create a unified mood and feel for your new or existing location.
We can also deliver and install your pre-owned chairs in an efficient and timely manner. Talk with our used office furniture specialists for quality preowned chairs for purchase or rent in the Virginia, DC, or Maryland area.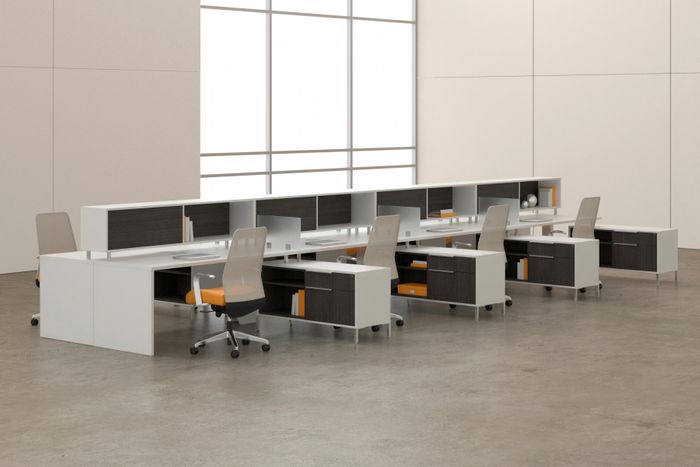 Cubicles
Sumner Furniture and Design is here to help you choose the right pre-owned cubicle furniture for your office. With our selection of pre-owned office cubicles, we'll help you get the best value, impact, and functionality for your workspace and your employees. Based in the DC, Maryland, and Virginia area, Sumner can offer, deliver, and install pre-owned cubicles for any office space. We are the best office furniture liquidator in the area and we specialize in delivering used furniture under budget!
In addition to the items listed above, our 10,000 sq ft used office furniture store and 14,000 sq ft warehouses are stocked with all the pre-owned office furniture you could need and is ready for immediate evaluation and pickup. Contact us today to talk to a pre-owned office furniture consultant. Get A Quote
Retro Design
Pre-owned furniture can add a vintage or retro feel to your space. If you're seeking to evoke a certain era with your renovated space, our team of interior designers can hand-select the best-used desks, chairs, cubicles, and more. We'll even help with additional office design, such as decor and art pieces, to unify your vintage or retro vision. We carry pre-owned antique furniture at affordable prices for your interior design and furniture design endeavors. Transform something used into something new for your space!