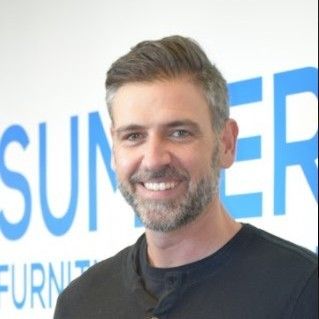 A Note From Sumner Furniture's CEO
We believe in service & value first. Our selection of top-quality new & pre-owned furniture will satisfy any style and budget. We have designed everything from entire office buildings to home offices, and we look forward to helping you design the perfect work space.
Stop by and see our pre-owned & new furniture showroom today. We also offer a wide selection of sit/stand desk options.
I truly believe that the key to our success is our consultative approach, getting to know and understand the needs of our clients before offering them a solution, then maximizing their budget to get the most for them.
No matter how big Sumner Furniture grows, it will always be a family business and we will always strive to make our clients know how sincerely we appreciate them.
Sincerely,
Jeff Thorner,
Founder & CEO