FAQ
Questions? We have Answers

For any questions regarding office furnishing solutions in the D.C., Maryland, or Virginia areas, Sumner Furniture & Design has the answers for you! As longtime veterans of the office furniture industry, we're experts in the field and are passionate about sharing our insights with our customers. Read on to discover how we can help transform your office into the workplace of your dreams.
What can we help with today?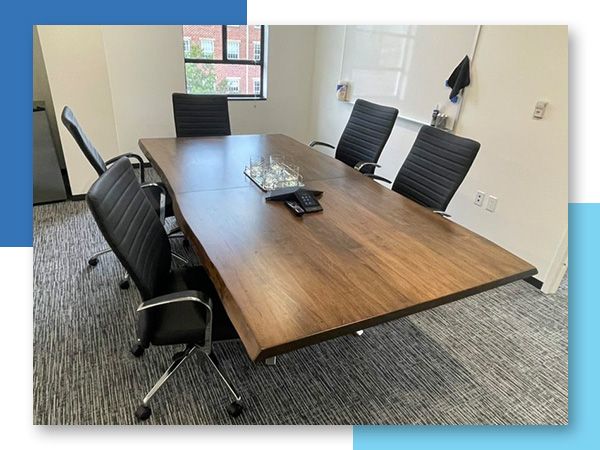 Where Can My Company Find Affordable Office Furniture?
Affordable office furniture can be found right here at Sumner Furniture & Design! Our warehouse is always packed with a vast selection of high-end, pre-owned items that are perfect for maximizing a limited budget. Our pre-owned office furnishings include desks, chairs, and cubicles that are all significantly below retail price. Shop our selection of cost-effective, pre-owned office furniture today!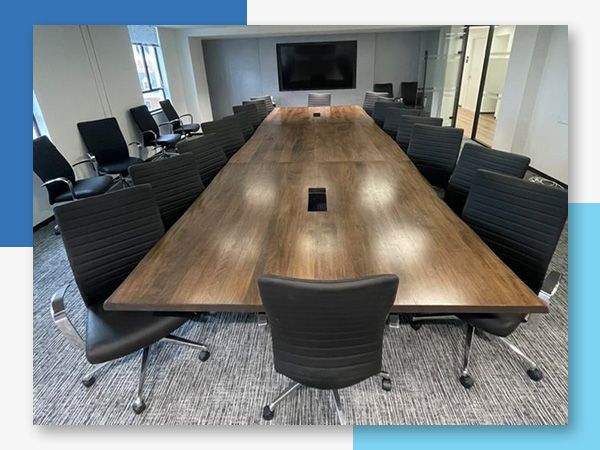 Where Can My Company Get New Furniture for Our Workspace?
Some people simply love that new office smell. We understand your passion for fresh and modern workspaces, which is why we carry an impressive variety of brand-new office furniture. Whether you're seeking office furnishings that suit the practical needs of the healthcare industry or the formal appearance of government offices, we have the furnishings and solutions to help. We also represent new brands in every price range, so your office can look like a million bucks while costing only a fraction.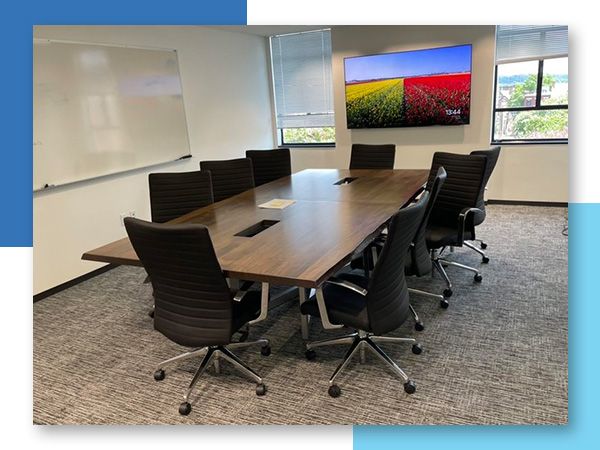 Can I Rent Office Furniture?
Furnishing your office space doesn't have to come with a costly commitment. At Sumner Furniture & Design, we offer comprehensive rental and rent-to-own programs. These programs are ideal if you're furnishing your space on a tight budget or you only need furniture temporarily. No matter what circumstance calls for office furniture, our team of professionals will work with you to determine the workplace solutions, styles, and savings that best benefit you.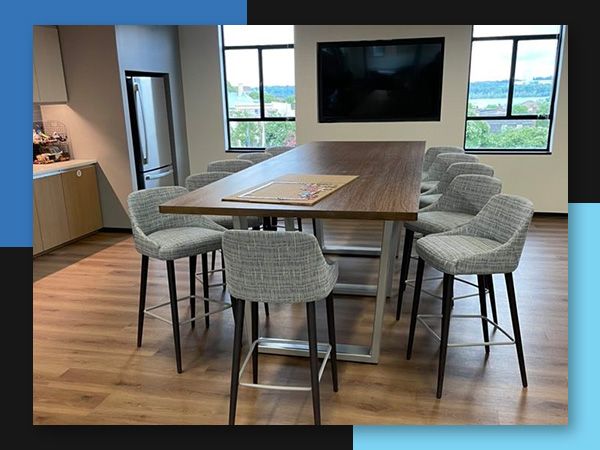 How Do I Place an Order With Sumner Furniture and Design?
We understand that people who need office furniture are busy, which is why we have taken every effort to make our ordering process as streamlined as possible. To get started, you can either call us, fill out our online inquiry form, or visit our expansive warehouse and showroom in Sterling, Virginia. Regardless of which method you choose to place an order, you can rest assured knowing that our experienced representatives will guide you through the entire process. We'll handle all the complex logistics, so all you have to think about is how good your office will look when everything is safely delivered and installed.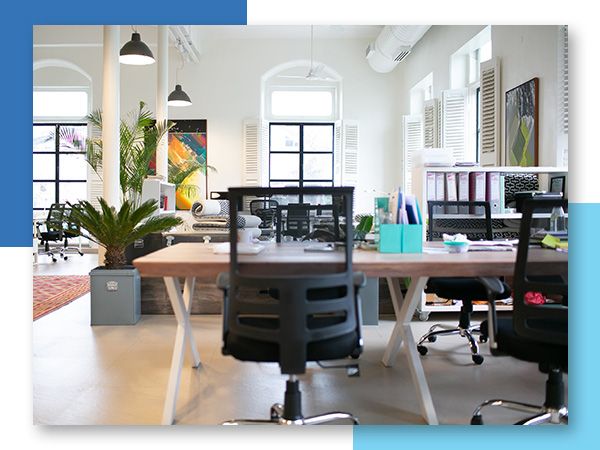 How Do I Get a Custom Office Designed and Furnished?
Perhaps you need office furniture for a specialized space, such as a life science laboratory. Or maybe you wish to add some character to your building with eclectic and unique furnishings. Whatever the case, Sumner Furniture & Design will help you create a custom-designed and furnished workspace that suits your stylistic preferences and functional needs. Better yet, the process is as straightforward as purchasing our new and pre-owned office furniture. Simply contact us and we'll connect you with one of our design specialists.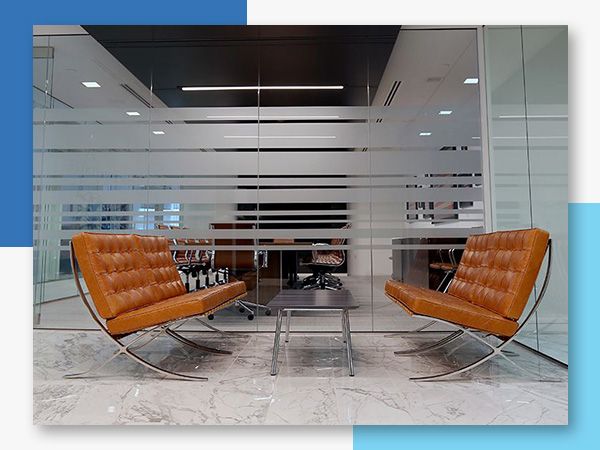 Where Can I Test Office Furniture Before Purchasing?
If you and your employees are going to be sitting in the same chairs and desks five days a week, then you'll want to ensure that they're comfortable and reliable. The best way to do this is to visit us in person at our location in Sterling, Virginia! You can explore our vast 10,000-square-foot showroom and 14,000-square-foot warehouse, where we keep an inventory of hundreds of pieces of furniture.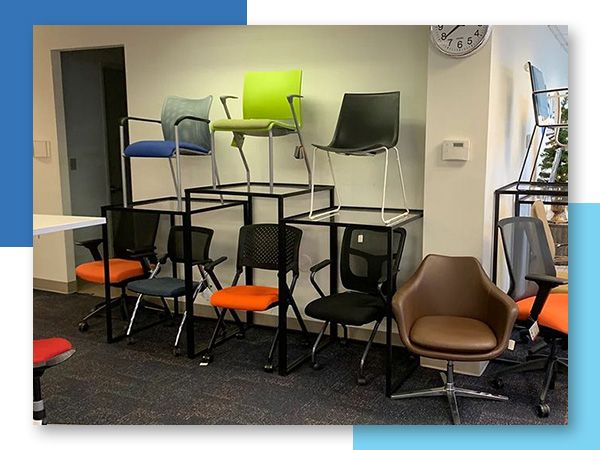 Will Sumner Furniture & Design Install My Office Furniture?
The short answer? Yes! The long answer? Absolutely! Sumner Furniture & Design will happily manage the delivery and installation of any office furnishings you order from us in the DMV area. We emphasize prompt, safe, and reliable service from our team, with no headaches. Additionally, we'll even return in the future if warranty work needs to be completed.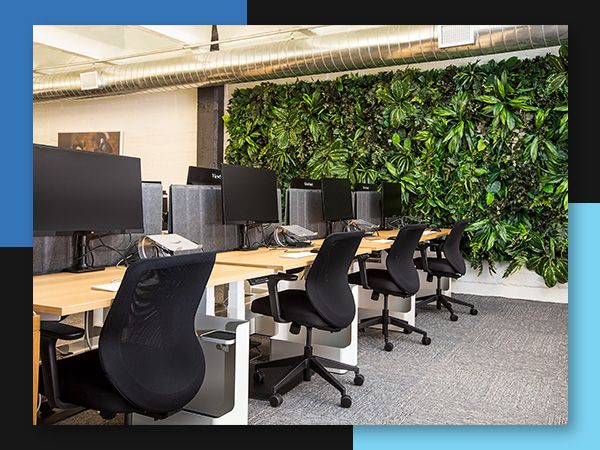 Will Installation Affect My Business Day And/or Workers?
While we generally recommend having a free and clear workspace available for us to install your new office furniture, we are more than capable of working around your business operations. We can carry out furniture set-up, installations, and clean-up with minimal disruption to your employees or your customers.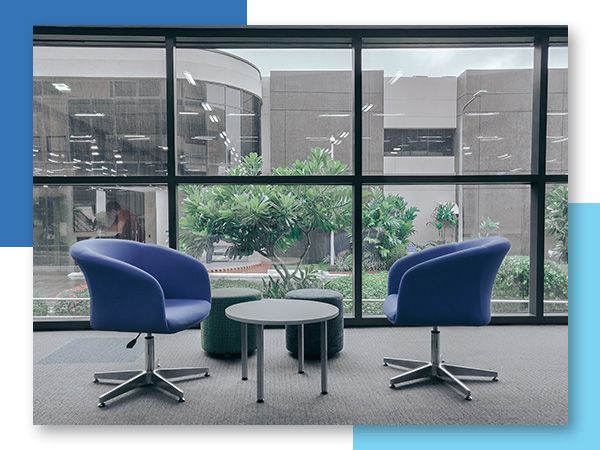 Are There Volume Discounts Available?
Unless you're running the world's tiniest business, it's likely that you'll need multiple chairs, desks, and cubicles to fill your work floor. At traditional furniture stores, these bulk purchases quickly become expensive. At Sumner Furniture & Design, we offer special discounts for customers buying in volume. To learn more about these discounts and how we can help you fill your space without emptying your wallet, contact us today!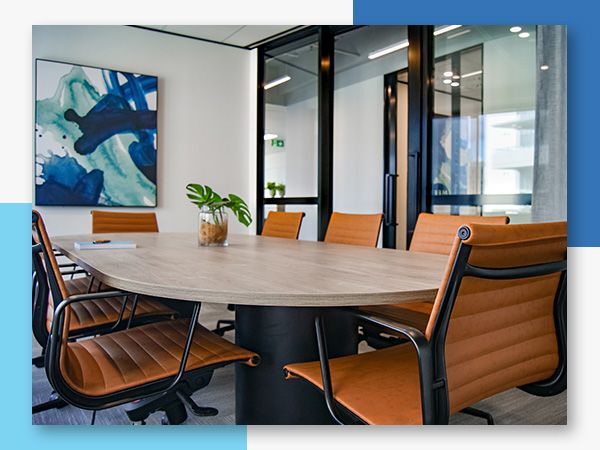 What Is the Return Policy?
As part of our commitment to transparent customer service, our return policy is simple:
Any custom-ordered items are not returnable.

All used sales are final.

There is a 60-day exchange policy for all new items.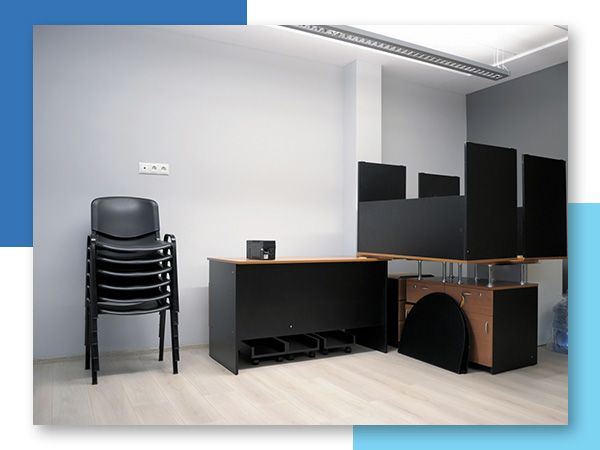 How Do I Get Rid of Unwanted Office Furnishings?
Do you want to modernize your office furniture but need to remove the remnants of yesterday first? We can help! In addition to supplying new and pre-owned furniture to businesses, we offer furniture liquidation and removal services as well. We'll dispose of your old office furniture in an efficient and environmentally responsible manner, leaving you with a blank slate ready to be revitalized. Call us to schedule our liquidation services in the DMV area!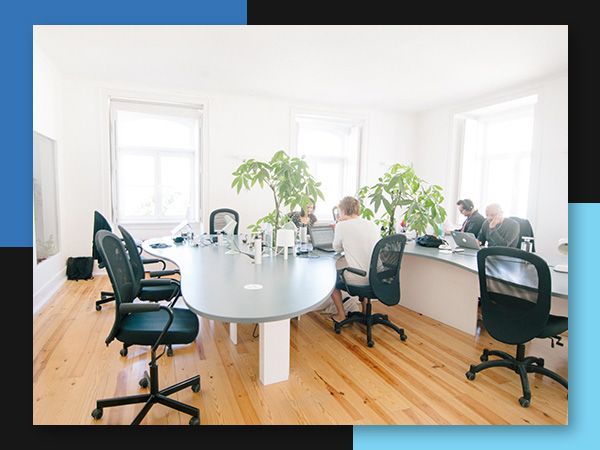 Can I Trade In My Existing Office Furniture?
You can! Sumner Furniture & Design accepts office furniture trade-ins of all kinds, helping you clear out your old space while infusing it with contemporary style. Our knowledgeable team will provide a fair assessment of your existing furniture, so you can decommission your inventory with confidence. Contact us today to schedule an appraisal!
Don't see your question?
Contact us today and we'll get back to you shortly.