Sumner Furniture and Design is the leading furniture supplier in the DMV area, featuring the finest office and commercial furniture manufacturers. Based in Sterling, Virginia, Sumner partners with many different manufacturers for an extensive, premium selection of your new or preowned office furniture. Take a look at our furniture manufacturers:
Featured Style | MultiPly Tops
MultiPly Table Tops are a stylish and high-performance choice available through Sumner Furniture. The exposed multi-layered plywood edging delivers a tasteful modern appearance. Utilizing a MultiPly Table Top is a great way to incorporate a trendy wood accent to any office space. Contact Sumner for more information on MultiPly Table Tops today!
Accessories Manufacturers
Maintaining an efficient, organized office can be difficult without the right accessories. See how these manufacturers' solutions could benefit your office in the DMV area.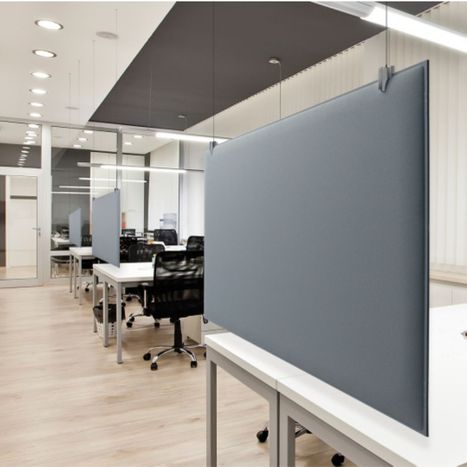 Sound Masking Systems:
Office spaces are quiet environments, which allows employees to become distracted and annoyed by even the faintest noises. Sound masking systems provide a solution to this problem by generating a soft, ambient sound through hidden loudspeakers. As a result, your workspace becomes a more relaxing atmosphere, and your employees can better concentrate on their work.
There are many benefits to installing a sound masking system with one of our trusted manufacturers. Surrounding conversations and common noise distractions, such as car horns or phone alarms, are less audible. Subsequently, confidentiality and privacy in conversations, meetings, and calls are improved and secured. Best of all, it is easier and cheaper to use a sound masking system compared to other soundproofing methods – you won't need to worry about additional construction costs! At Sumner, we emphasize value, hence why we offer sound masking systems as opposed to other expensive methods. Allow our sound masking system manufacturers to help your space feel more private and comfortable acoustically.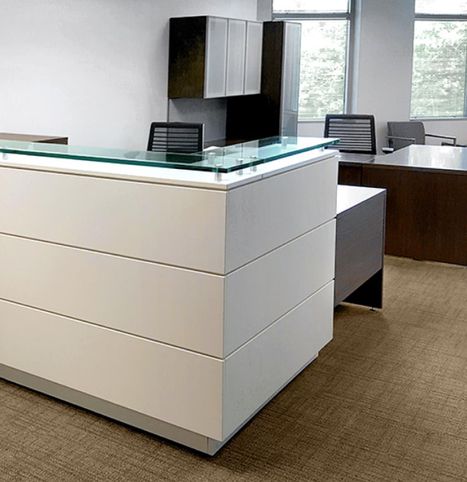 Modular Casework/Labs:
Modular casework refers to cabinets and storage that is simple to install and cost-effective in its reduced installation times and design flexibility. A modular floor plan can adapt to changing trends and advancements in technology. Modular casework maximizes space to allow adjustments and movement as needed. This framework allows for distancing, expansion, and any other layout or design changes. Our manufacturers prioritize the customization and durability of their casework, and their solutions are made to last for years. Best of all, the total cost of ownership for modular casework is lower compared to fixed casework. There is generally a lower initial cost for larger installations too.
Whether you need a flexible option or plan to revamp your space in the future, modular casework is an excellent choice. Our modular casework and lab manufacturers will work with you throughout the whole process for top-notch design, supply, and installation. We'll assist in pricing and requirements to best meet the needs of your office or lab space. Common spaces that utilize modular casework include office environments, universities, hospitals, and laboratories. If you're seeking to renovate your laboratory space, take a look at our Lab Builder (link) to collaborate with Lab Furniture and Fume Hoods. Modify your floor plan with our top manufacturers in modular casework and labs today!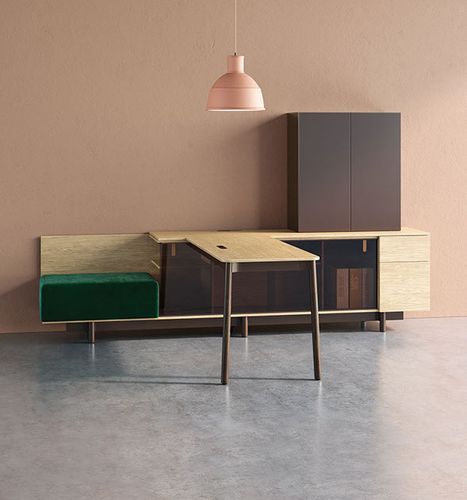 Mailroom Furniture
Mailroom furniture can help organize your mail flow with efficiency and effectiveness. No matter the size of your business, mailroom furniture will facilitate sorting, preparing, and distributing outgoing mail and packages. Our manufacturers provide essential items for your office's mailroom such as mail sorters, employee mailboxes, mail trays, and mail slots.
Featured Style | Horizon Base System
The Horizon Base System from Furniture Labs is an excellent option for multipurpose spaces. This table can be easily transported and secured with its locking caster wheels. The FlipTop mechanism allows table tops to be quickly and easily stored in a vertical upright position to save space. If you are interested in having this system delivered and installed in the DC, Virginia, or Maryland area, please contact Sumner today!