what we offer
Commercial furniture is specifically meant to furnish business interiors, such as offices, hotels, restaurants, and more. This type of furniture is built to last, able to withstand regular use, relocation, and environmental changes. When redesigning your business space, durability is the most important factor to consider with new or used furniture. Although residential furniture is cheaper, commercial furniture is built with high quality materials, and tested thoroughly to ensure its suitability for commercial environments. This testing makes certain your furniture is sturdy and safe for public use, as you would never want to risk any incident or injury that may result from an unstable piece of furniture. If you're thinking ahead, commercial furniture actually offers better value for your money because it lasts longer!
With neutral color palettes and timeless designs, commercial furniture can adapt to different design trends and fits in any space. This aspect enhances the longevity of commercial furniture, making it the right choice for all businesses and industries. Another benefit is furniture suppliers will usually hold stock of commercial furniture for longer, so you'll get a hold of what you need fast. Sumner Furniture and Design is the leading furniture supplier for commercial furniture in the Delaware, Maryland, and Virginia areas.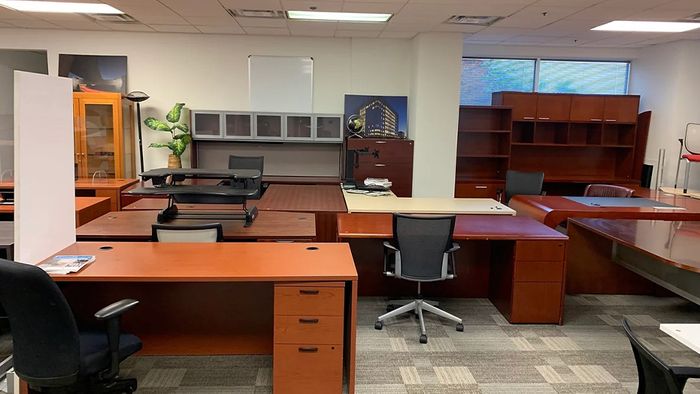 Desks
Desks are essential for a new office. Sumner Furniture and Design offers desks of all shapes, sizes, and materials. Larger desks, such as executive and collaborative desks, are great for storage and team environments. Smaller desks, such as compact desks, can conform to a limited space. Whether you're planning to purchase or rent a desk for a home office, workplace, or reception area, we have the best selection around.
Choosing the right look for your desk attests to the vision of your workspace. Whether you seek a traditional desk or want a modern flair, we carry desks in a variety of colors, materials, and designs. You can even mix and match for a one-of-a-kind office appearance. From sleek modern desks with clean colors to rustic wooden options, Sumner Furniture and Design has options for every budget and aesthetic! We'll go the extra mile to promptly deliver and properly install your desk in the DMV area as well. Contact us today for quality commercial desks, either new or pre-owned for purchase or rent.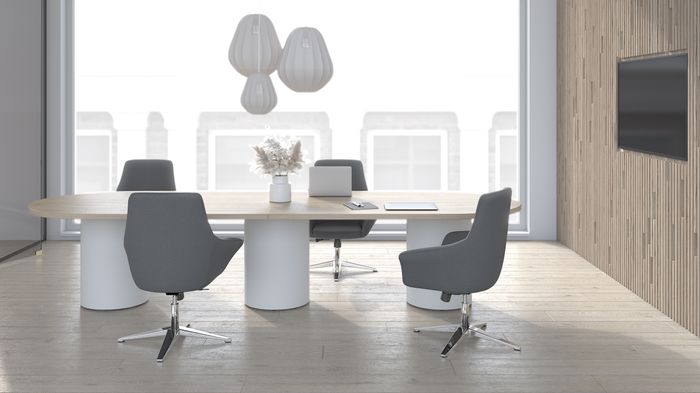 Chairs
Need seating for your office, building, commercial space, or waiting room? Our high-quality preowned chairs are great for the business, leisure, and hospitality industries. We ensure these chairs are sturdy and robust, able to withstand frequent movement and handling. Chairs need to be practical and functional, but that doesn't mean you have to sacrifice appearance! With a vast selection of sizes, designs, and finishes, Sumner Furniture and Design in Sterling, Virginia has a style of chair for everyone. Coordinate the look of your chairs with your other commercial office furniture to create a unified mood and vision for your new or existing location.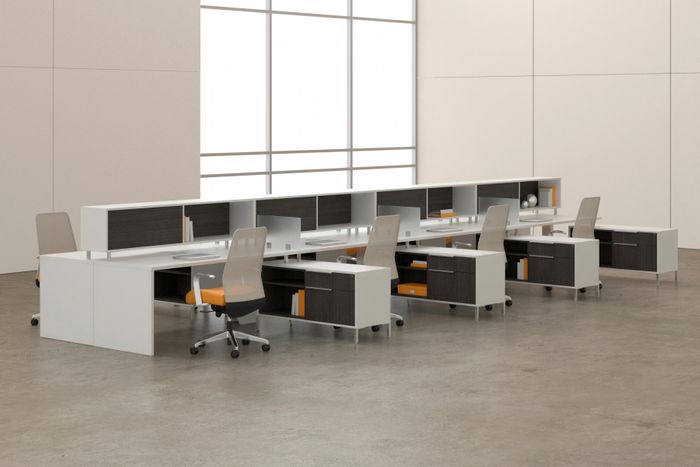 Modular & Systems Furniture
Choosing the right cubicles for your office can be a tedious process, but Sumner Furniture and Design is here to help. Our commercial office cubicles are ideal for privacy and productivity. We'll supply the right cubicles and design a cubicle floor plan specifically customized for your office. We will help you get the best value, impact, and functionality for your workspace and your workers. Let Sumner provide, deliver, and install new cubicles in the DMV area today.