re-imagine your space
If you're looking for a stunning interior makeover, then look no further than Sumner Furniture and Design in Sterling, Virginia. Our interior design analysis corresponds to the architecture of your space while incorporating a sustainable, functional strategy.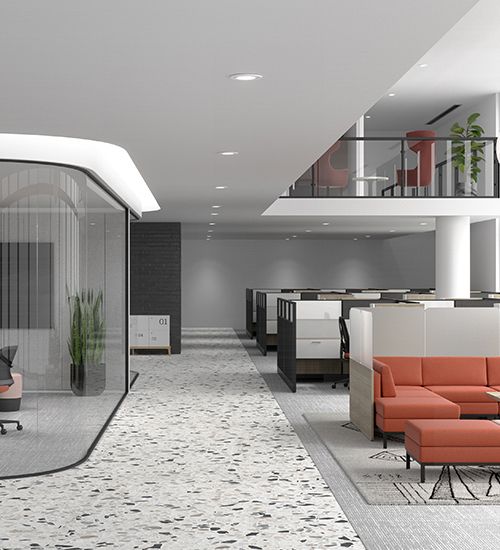 customized to you
We can revamp pre-owned furniture to fit your space, and help you pick out fabrics, paints, finishes, decor, signage, layouts, plants & greenery, and more. We hold your hand throughout every single aspect of designing your office space. Our detail-oriented approach pays mind to creating your vision.
3D Mock-Ups
When designing your custom workspace, our team frequently utilizes 3D renderings to assist in visualization and planning. This allows our team to account for important factors such as foot-traffic flow, interior lighting, ventilation and collaborative spaces.
Ready To Get Started?
Our team is ready to help you find the right office furniture for your workspace. We can accommodate projects of all types and sizes at Sumner Furniture and Design. Contact us today to speak with one of our consultants to get your project started today!