what we offer
Improve local and federal government spaces with new or pre-owned furniture from Sumner in Sterling, Virginia. Both local and federal government organizations and facilities rely on our extensive collection of new and preowned furniture, and we serve different governments across the nation. If you're looking for quality additions to a government office or space, we have the right products with the best manufacturing and prices. From conference tables to modern desks and chairs, we carry everything required to fit your design and budget. Each piece of furniture is evaluated to ensure it's in excellent condition and meets durability standards. Sumner Furniture and Design is dedicated to making the process of obtaining and installing government furniture easy and professional. Our government furniture is available for purchase or rent, and can be delivered and installed by our team in Delaware, Maryland, Virginia, and Washington D.C. Get in touch with us for a free consultation or to answer any questions you may have about our stellar furniture and furniture services.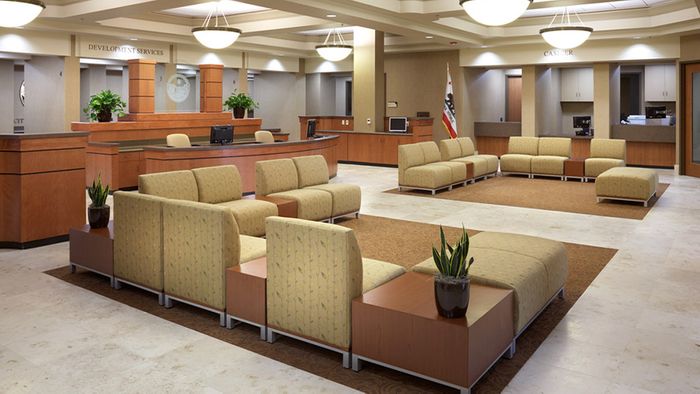 Local
Upgrade your local government space with Sumner Furniture and Design. Our inventory and selection of government furniture will ensure your facility is tidy, comfortable, and expertly designed. We carry desk chairs, executive chairs, tables, desks, and more to provide solutions for all types of spaces and budgets. Get the furniture that perfectly fits your administrative spaces, conference rooms, waiting rooms, or any spot of your choosing. With our flexible designs, Sumner can provide adjustments with changing guidelines. We provide new furniture for purchase as well as furniture rentals for local government buildings in the DMV and Washington D.C. areas. Visit our in-person location in Sterling for a free consultation.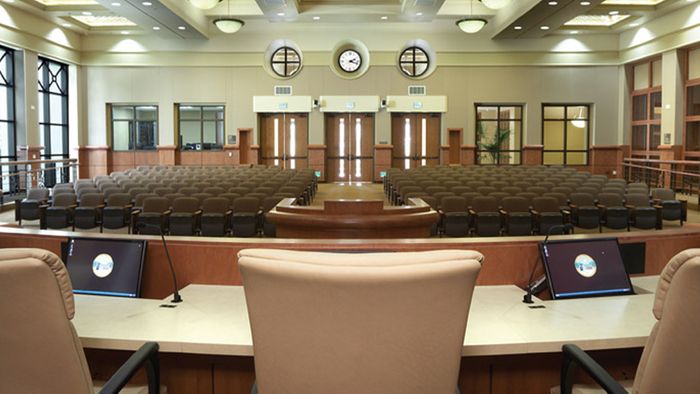 Federal
Aiming to replace outdated furniture in your federal government workspace? Retire old furnishings and equipment and embrace a modern look with Sumner Furniture and Design in Sterling, Virginia. We are the premier source for supplying federal governments and its respective foundations, departments, and agencies with a diverse selection of functional and sensible furniture for purchase or rent. We work within any budget and any rules or regulations to meet your needs. We are proud to serve our federal clientele with high-quality furniture from top rated brands and manufacturers.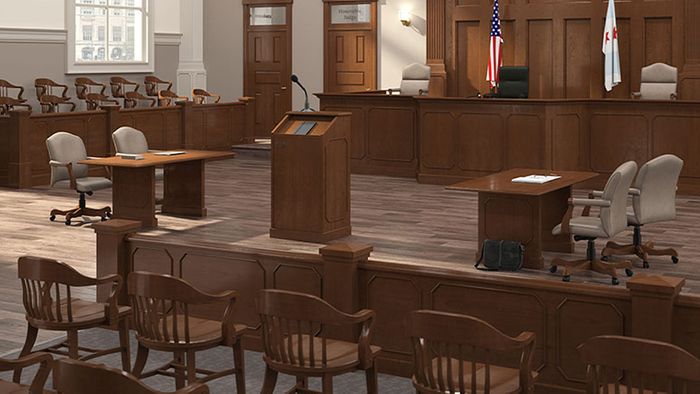 Subcontracting
Government facilities subcontract our company to complete their furniture design and installation. We have built a professional team of furniture industry subcontractors for installation and assembly for government spaces. Our subcontracting services guarantee safety and quality. Regarding the importance of value at Sumner, hiring subcontractors is usually the more cost effective option. Our reliable team will lend some extra hands on your interior project for local and federal government facilities. With years of experience in the furniture industry, we offer a superior service and provide expertise you won't be able to find elsewhere. Hiring a subcontractor like Sumner for your government space offers the flexibility and specialized knowledge you need. We take pride in our previous subcontracting projects – our dedication and productivity gets the job done! Contact Jeff Thorner, owner and founder of Sumner Furniture and Design to subcontract our team for your upcoming project today.