At Sumner Furniture & Design,
we make the process of creating custom workspaces like sipping on a refreshing glass of sweet tea on a warm Virginia day. Just as the perfect balance of sweetness and tea leaves creates the ideal glass of iced tea, our team of experts works with you to create custom workspaces that perfectly balance function and style.
Our 10,000-square-foot showroom and 14,000-square-foot warehouse in Sterling, Virginia, are the perfect places for you to harvest the key ingredients for your custom workspace. Just like the perfect recipe requires the right ingredients, we work with you to select the furniture that best fits your needs, style, and budget.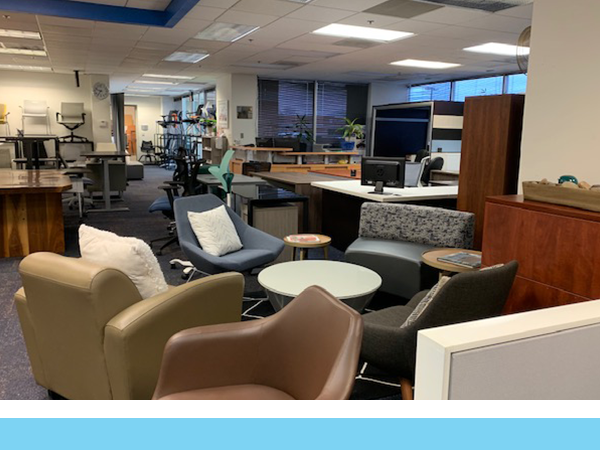 What You'll Find
Our furniture showroom and warehouse are your treasure trove for all of your office furniture needs in the DMV area. Like a treasure hunter, you'll unearth a wealth of high-quality new and used office furniture at Sumner. From sleek desks and ergonomic chairs to filing cabinets and storage solutions, our furniture options are like jewels, each one carefully selected to meet your distinct corporate office design.
Finding Furniture For Start-Ups
For start-ups, the process of creating a workspace can be like trying to catch a fish in a rushing river. Our flexible solutions allow you to navigate the waters with ease, providing custom design that meets your unique needs and helps your business thrive. Whether you need a complete overhaul or just a few finishing touches, our team of experts will help you achieve your vision.
This is all possible through our partnerships with companies and agencies throughout Baltimore and Washington DC. Their customizable solutions can help you deliver a positive impact on your team's productivity and overall satisfaction.
FIND US
22960 Shaw Rd #601, Sterling, VA 20166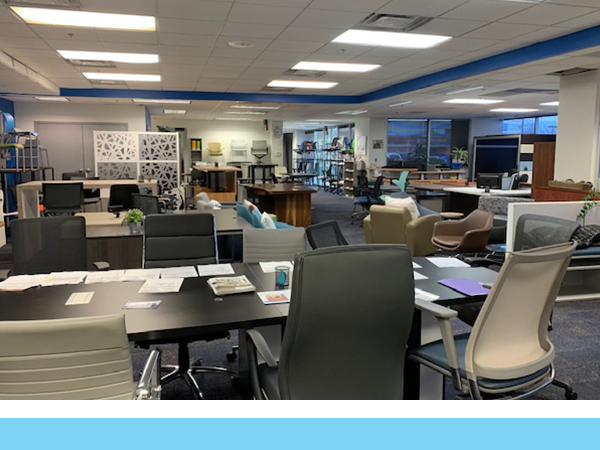 Rent, Relocate, & Store Your Furniture
Sometimes you need a little flexibility in your workspace. This is where our furniture rental services come in handy. Our rental options provide the perfect solution for short-term projects or unexpected office moves. Need a temporary workspace without the high cost of buying furniture outright?
If you need to relocate or store your furniture, we can help keep it protected. Whether you're moving to a new location or simply need a safe place to store your furniture, we provide expert assistance and peace of mind. Our team of professionals will handle all aspects of the move, from packing and transport to storage and setup. So sit back and relax while we take care of the details.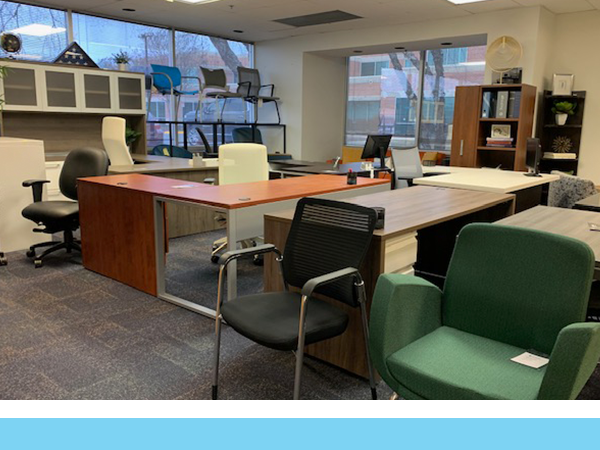 Office Furniture Liquidation
In addition to our furniture and design services, we also offer liquidation solutions that are like a magician, making your old office furniture disappear and reappear with a tidy profit in your pocket. Whether you're downsizing or upgrading, we can help you turn your old furniture into cash.
Visit Us!
So come on in and explore our showroom and warehouse in Sterling, and let us help you create a workspace that's as sweet as Virginia hospitality. Our team of experts is always on hand to provide guidance and assistance, whether you're searching for the perfect desk or need help designing a complete custom workspace.